After nearly four months of on-again, off-again negotiations, players and owners in the National Hockey League have finally agreed to a tentative labor deal that will end a management-imposed lockout that entered its 114th day on Monday.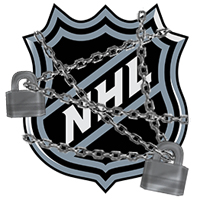 The NHL's lawyers from Proskauer Rose and Skadden, Arps, Slate, Meagher & Flom finally reached an agreement with their counterparts at the National Hockey League Players' Association in the early morning hours of Sunday, January 6, after a marathon 16-hour negotiation session that involved emissaries shuttling between league headquarters and union advisers camped out three blocks away in the Grand Ballroom of the Sofitel New York Hotel.
After a quick two-hour nap, the NHL's outside counsel and their in-house counterparts returned to the tedious task of drafting a 10-year contract with the NHLPA that will split league revenues 50-50 between players and owners. The agreement also ensures labor peace until 2020, and averts the potentially catastrophic cancellation of the NHL season, just eight years after the league scuttled an entire year of play during its last period of collective bargaining unrest.
Leading the legal team for the NHL on its negotiations with players are Proskauer labor and employment partners L. Robert Batterman and Joseph Baumgarten, and Skadden antitrust practice leader Shepard Goldfein and partners James Keyte and Paul Eckles. Last month both firms were on hand for the league when it filed a lawsuit and unfair labor practice charge against the NHLPA.
Only a few weeks ago the possibility of a deal between warring players and owners was so dire that ice hockey-starved websites -- usually busy this time of year covering top teams and star goaltenders, wingers, and defensemen -- were forced to transition to posting fictitious drafts of top legal advisers to both sides.
The NHLPA is led by executive director Donald Fehr, a former longtime head of the Major League Baseball Players Association and a disciple of the legendary sports labor union leader Marvin Miller, who passed away in late November at 95. Fehr retired from the MLBPA in 2009, and pro hockey players elected him as their head the following year to take a hard line against owners ahead of negotiations on a new deal to replace the old collective bargaining contract that expired in September 2012.
The Toronto-based NHLPA turned to Montreal's Melancon, Marceau, Grenier & Sciortino and Edmonton's Blair Chahley for preliminary legal skirmishes that month against the league in Quebec and Alberta that were aimed at declaring any potential lockout illegal under Canadian law. Those efforts were for the most part unsuccessful, and Heenan Blaikie and McLennan Ross took the lead advising the New York-based NHL on proceedings north of the border, according to our previous reports.
In December, The Am Law Daily reported on the NHLPA's retention of Weil, Gotshal & Manges litigation cochair James Quinn and partner Bruce Meyer to represent it in a suit filed by the league in Manhattan before U.S. District Judge Paul Engelmayer, a former Wilmer Cutler Pickering Hale and Dorr litigation partner appointed to the bench in 2011. (The American Lawyer named Engelmayer one of its federal judges to watch this past fall.)
On January 3, Weil filed a motion to dismiss the league's case against the union. The NHLPA had already begun the process of dissolving itself as a union so its rank-and-file could proceed with an antitrust suit against the NHL and its owners, a process tried in recent years with varying degrees of success by players in the National Football League and National Basketball Association.
But last week, NHL players and their union representatives reportedly let pass a self-imposed deadline for decertification and let Scot Beckenbaugh, deputy director of the Federal Mediation and Conciliation Service, act as a key intermediary with league owners and management.
FMCS director George Cohen appointed Beckenbaugh, director of mediation services John Sweeney, and commissioner Guy Serota to act as mediators in late November. But Serota was out of the process before it even began as his Twitter account was hacked' leading to a series of bizarre tweets and Beckenbaugh assuming his lead role in the matter.
Lawyers familiar with the negotiations between both the NHL and NHLPA claim that Beckenbaugh was more than just in the right place at the right time. One attorney credits him with possessing all of the valuable qualities of a top-notch mediator by helping to quickly "start the end-game process" that eventually led to a new labor deal. (By presiding over the agreement, some NHL observers, tongues firmly in cheek, are touting Beckenbaugh as a potential MVP candidate.)
The NHLPA was fractured during and after its last collective bargaining battle with the league. Former executive director Paul Kelly, who joined Jackson Lewis last year, settled an employment suit against the union in 2010. This time around, however, the NHL faced a more united front.
Donald Zavelo, a former National Labor Relations Board attorney hired as the union's general counsel last year, took a lead role in the collective bargaining negotiations, as did special counsel Steven Fehr, the younger brother of Don Fehr and another veteran of hard-fought labor battles with the union's executive director at the MLBPA. (The Am Law Daily looked last year at some of the MLBPA's outside legal fees under Don Fehr; provincial labor laws in Ontario do not provide for similar such disclosures by the NHLPA.)
As for the NHL, the league's longtime connections to Skadden and Proskauer are readily apparent when glancing at the resumes of the top executives that took the lead for the league on its negotiations with the players union. NHL commissioner Gary Bettman, general counsel David Zimmerman, and associate counsel Jessica Berman are former Proskauer lawyers, while deputy commissioner William Daly and deputy general counsel Julie Spar Grand once worked at Skadden.
Federal tax filings show that the NHL, a registered nonprofit, paid nearly $6.1 million to Skadden, more than $1.7 million to Proskauer, and another $979,589 to Covington & Burling during the period between July 1, 2010, and June 30, 2011. Bettman earned nearly $8 million in compensation during that fiscal year, while Daly and Zimmerman received almost $2.9 million and $975,037, respectively, according to 2010 tax documents, the last year for which records are available.
If the NHL and NHLPA can quickly ratify an agreement, training camps can begin by Wednesday, and an abbreviated 50-game season can start on January 15, according to sources familiar with the deal. The NHL's board of governors is poised to vote on the finalization of a new labor accord on Wednesday. Its passage could mean that another ongoing legal headache for the league might also soon be resolved.
In other NHL-related legal news, Skadden corporate partners Marc Packer and Thomas Gowan in New York are advising the league on its proposed sale of the Phoenix Coyotes to an investor group led by Greg Jamison, a former president and CEO of the rival San Jose Sharks. Jamison has been circling the Coyotes for more than a year, but has also been seeking additional financing to close a deal.
The NHL, advised by Skadden, bought the Coyotes three years ago after their former owner Jerry Moyes and his lawyers from Squire Sanders put the team into bankruptcy in order to move forward with a proposed $212.5 million sale of the franchise to BlackBerry founder Jim Balsillie.
But the NHL wasn't keen on Balsillie's plan to buy the Coyotes and move them to Hamilton, Ontario. Instead the league fought Balsillie's proposed purchase of the franchise -- which initially moved to the Arizona desert in 1996 from Winnipeg -- and prevailed in November 2009 when a U.S. bankruptcy judge approved the NHL's $140 million acquisition of the Coyotes. Jamison emerged as a contender to buy the team in the summer of 2011, a few months after Skadden's Gowan advised the NHL on a plan to bring pro hockey back to Winnipeg with the $170 million sale of the Atlanta Thrashers to a local ownership group.
Jamison is being advised on his bid to buy the Coyotes by Lewis and Roca real estate partner Richard Goldsmith in Phoenix and Clarence Kellogg Jr., corporate counsel with Hopkins & Carley in San Jose, according to lawyers familiar with the deal and public records filed with the Phoenix suburb of Glendale, where the team plays its games. (Lewis and Roca previously served as local counsel to Balsillie on his ill-fated bid to buy the Coyotes out of bankruptcy court.)
Alan Meda, a bankruptcy partner with Stinson Morrison Hecker in Phoenix, is serving as local counsel to the NHL. The league's sale of the Coyotes to Jamison, who has until January 31 to close on the transaction, hinges on a controversial $320 million arena management deal with Glendale that allows for municipal funds to flow into the team's coffers.
That aspect of the transaction has been a controversial one in Phoenix. A team of lawyers from local firm Mariscal, Weeks, McIntyre & Friedlander led by litigation partners Gary Birnbaum, Barry Sanders, and Andrew Pringle have successfully represented Glendale is a series of legal challenges to the agreement with Jamison's proposed ownership group. (Dickinson Wright absorbed 60-lawyer Mariscal Weeks last week, according to our previous reports.)
At the moment, most of those challenges have been resolved, says Birnbaum, noting that Phoenix-based conservative public policy organization the Goldwater Institute was one of the challengers. (Stephen Tully, co-managing partner of the Phoenix office of Gordon & Rees, represented another group that unsuccessfully challenged sales tax increases by the municipality of Glendale.)
Fennemore Craig corporate partners Sarah Strunk and Aaron Cain in Phoenix are advising Glendale on transactional and documentary issues related to the sale of the Coyotes. Glendale city attorney Craig Tindall, chief deputy city attorney Nick DiPiazza, and assistant city attorney Christina Parry are also working on the matter.
By
Brian Baxter
, The Am Law Daily, bbaxter@alm.com
Source:
The Am Law Daily